Alpha One: Cave Delving [Ashes of Creation Gameplay]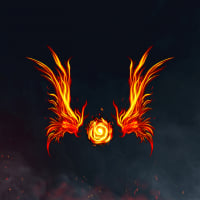 Simurgh
Member, Phoenix Initiative, Avatar of the Phoenix, Kickstarter
Lets Catch Up!
Ashes Pathfinders Podcast
Alpha One: Cave Delving [Ashes of Creation Gameplay]
Ashes of Creation Alpha One: Cave Delving into an early Alpha One cave and exploring the area and its interesting quest. I am continuing through the alpha one playtest days by sharing some content showcases the community requested. Here you will find some of my hand-picked Alpha One experiences in Ashes of Creation. I now run a guild [KOTP] for those interested please join our community via the discord link below. If you enjoyed please consider showing your support by following the channel, joining as a member, or simply leaving a comment.
Live streaming most days on Twitch!
Ashes Pathfinders podcast live every Sunday 5PM CDT!