Region-unique materials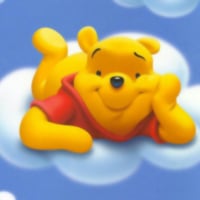 Nerror
Member, Alpha One, Adventurer
Since we're on the dev topic of materials, how do you guys feel about materials, rare or common, that can
ONLY
be acquired from a specific region in the game? As in, it can't be grown or found anywhere else at all unless a trader brings it there to sell it.
For example, let's say there is a spice that only grows on Peligora island. Or a crystal that can only be found on Sujoma. Perhaps every region in the game has a region-unique material that cannot be found elsewhere at all.
Would you hate such a system? Like it? Should it be limited to only one rare material resource per region, or would you be ok with several, including some more common ones (for the area)? Or are you dead set against any type of region-unique materials?
Personally I would like to see some. Sure, that means some nodes (or node clusters) will try to keep a monopoly on certain materials perhaps, but I see that as a net positive. I drives both trade and inter-node strife and wars. Perhaps those uppity Peligorans need to be taught a lesson if they try to jack up the price too much. The spice must flow, after all.