The "Tank" : a bright invention back in the day I have grown to hate!
NishUK
Member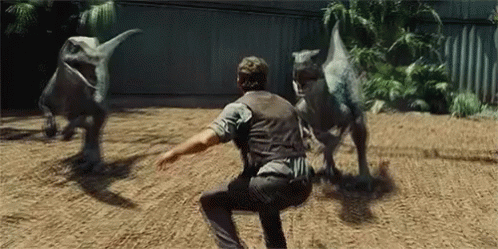 'PrattTheTank' and his ridiculous damage mitigation skills quickly ponders why immediately having logged on rushed into a dungeon without a party.
I've been involved in online games since the 56k modem era and my very first mmo was 'Legend of Mir 2', no such thing as "Tank" coined way back then but you'd be interested to know that many players in the deepest of dungeons used to throw themselves in the corner with high hp Warrior's making up the front line, a kind of movie '300' wall if you'd like.
Following on, for America's past at least, Everquest was the first mmorpg to mainstream "damage mitigation and control" classes but for most people from the UK and Europe "Tanking" was popularised in 'Lineage 2' and then roughly a year later 'World of Warcraft' massively highlighted the mechnical meta of the genre for the western world.
Back then Tank classes role in the game were blatantly obvious due to the PvE design:
> General PvE: Other classes looking to quickly progress through the games systems via monster killing were met with major hp+mp sustain issues. Tanks sheers resilience made it possible for others to rely on general attacks without quickly "blowing their load" as well as for others to maintain their HP so that potion resource and healer use were kept minimal.
> Boss encounters : Tanks always have a place in games where not only defensive mechanics are kept dry/stat based but where bosses passively resist every stat nerf or break the mold of a normal monsters movement speed and/or attack. Boss PvE was designed in a way as such specifically for Tanks to be a necessary component for you to be "allowed" to engage and endure it!
This led to the foundation that is known as "party/class reliance" and helped solidify the importance of classes which in turn made the strategy and thought process of an mmorpg a lot more streamlined and massively helped in connecting 1000's of players together. If you plan to engage in an area which clearly appears hard and/or has a boss, your automatic thought process is to make a party and to abide by the system funadmentals "I need a Tank, I need a healer/debuffer/buffer and a few dd's".
For the time and before 2010, mmorpg gameplay from the likes of WoW and Lineage 2 were an untouchable experience, there was nothing quite like 1000's of players on a server and organising yourselves to meet whatever challenge, internet gaming entertainment hit an addictive peak for so many indoor fanatics who invested into a PC. Then 2010 and beyond other genres incorperated online into their games, with massive hitters such as Call of Duty and Halo turning millions of men into crazy shooter addicts and then a year or 2 after, moba game League of Legends turned massive and bar the "anti-pvp/high social" crowd made everyone with a PC into a 30-40 min game time zombie, then for super casuals sports games and the likes of Rocket League took over and all of a sudden the mmorpg genre quickly turned into a niche online experience.
For over 10 years the 2003-4 systems have been trying to radically expand themselves, which has led to many questionable practices (P2W, changing/expanding class fundamentals, more instancing, "fill the game with nothing but quests!" adding/subtracting PvP etc). It has even spawned what I would label "cringe worthy debates" among harderned mmorpg fans from both sides of the preference isle, those who favor (at the end game) PvE achievement and those who prefer PvP conquest, as far as to label mmo's "PvP" or "PvE", which in itself is a ridiculous and rather childish notion as all mmorpg's contain huge portions of PvE content unless of course you only believe "modern" WoW and FF14 to be the only mmo's to do it right and frankly these people could all be thrown into the category of the "Heavily PvE/Quest/Ally only biased Josh Strife Hayes" variety.
WHY have I started off with all this pissin context you say?Well I for one, as a long time gaming online veteran am highly skeptical of the gaming systems drafted up and implemented in the 1998-2003 era being again implemented in the 2025 era (guess-timation of AoC's entrance into release/popularity).
Now I know for the most part in these forums I'm addressing some of the most keen minded of mmorpg fans and most likely a herd of people over the age 30-35 still with plenty of love and admiration for the "tried and true" mmorpg systems of the past but hear me out, if you consider the likes of WoW/L2 "the wheel" then I argue peoples gameplay needs for a long while now have hit the levels of flight and the monorail due to other gameplay genres increasing the standard!
(( For added measure, the likes of Ultima Online and even Legend of Mir 2 were the "wheel" (largely tankless, no threat generation) and the likes of L2 and WoW were the "Bus", mainstreaming and simplying the genre for a wide audience. I insist that the mmo genre functioned without "The Trinity" but the system elevated accessibility! ))
I cannot stress this enough
, I am not against the Trinity System or all my dudes who love a character in heavy armor wear wanting a commanding and engaging role, I am merely wanting to debate improvement and innovation of the cogs that dictate what you can and cannot do as well as elevating PvE that goes beyond the simply formula of "this monster hits you, you can do nothing about it hitting you, its damage is too spicy, you need a tank, get lost!".
Legolas, the "Ranger/xxxx class" (for mmorpg purposes), distracting the boss and using his evasion skills prior from higher and compact ground, followups up with an attack before disengaging which helped his team massively recollect themselves in an area swarmed with Orcs
No other online gaming experience like a "bread and butter" mmorpg dictates what you can do via factors that are outside your control (ie other players/classes needing to exist!) which begs the question can a new ip mmorpg that uses an old system meet the gameplay needs of the modern era without it being caked in tons of lore and nostalagic history such as WoW.
Does that mean I support a game largely focused on solo versatility?
Absolutely not, what I'm begging for is an evolution of Tanks funamental mechanics and PvE so that ALL classes have proper PvE engagement and not locked forever in only offense optimization, as well as healers and bards only being locked in looking at the hud full of HP bars and buffs.
An evolution of PvE mechanics will not only make things more interesting for all involved, it will also transform the "Tank" into a more viable class for factors outside of PvE (PvP : A real Tank is always bad target, "invincible", the only objective is to annoy, a terrible player vs player interactive class in general!), the likes of the "Great Paladin" or "Dark Knight" can have better and more rewarding goals instead of being simply an indestructable rock, which never budges that has somehow, by some bizarre magical means foreign to the highest level of magery, fully enticed the 300IQ Dragon to only attack them!
So, what is a TANK, more akin to the Command & Conquer series doing in your prized "Lord of the Rings"-esk fantasy!
So I beg the question, what innovations, both fundamentally and to PvE would you like implemented to elevate the gameplay experience of an mmorpg landing in at around 2025 that improves the old mainstream formula of genre that was in its infancy to really make you feel like a real Paladin or a stunning Knight or a selfless Ranger that doesn't let his party down like Legolas (who is MUCH more than a "derp cannon")?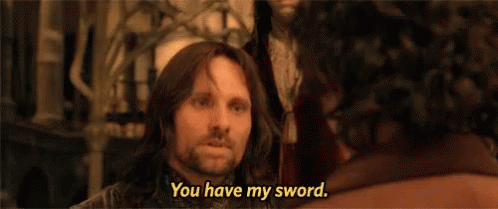 "...and my shield, 9999 physical defence and HP, my bizarre threat generation magic that never fails...just damage my targets, do nothing else and think about the loot at the end...forget the sword, not important".