Tank as Movement blockers rather than a damage sponge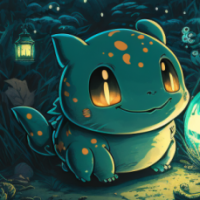 Botagar
Member, Alpha One, Adventurer
Cause we haven't had enough Tank discussion, I bring forth Tank as Movement blockers and area denial roles rather than just a heavy armor damage sponge.
Currently, of the games that I've played, a tank is mostly: "take aggro, stand on the other side of arena, soak damage". Sure some encounters throw some spice into the mix but ulitmately that's the core.
Fight's tend to look like:
Positioning isn't THAT important for those other than Tank. Dodge circles or cones but otherwise, it doesn't really matter where you stand.
What about....
Think of tanks as the front line of a Roman Line formation, they take the brunt of the frontal attacks, protecting those behind them, but they also block any movement of an enemy trying to get past them.
We could see fights where everyone's positioning matters:
This could be enabled by Tanks active blocking also making them resistent to displacement, and make them protect everyone behind them in a fan out area (Yellow zone). As range DPS, you want to make sure you're always shielded by a Tank.
Melee DPS can continue to duck and weave in their damage as they see fit.
I would then reduce the reliance on a "Threat" meter where the boss or mobs attack what they feel is the best target, but its up to the tanks to re-position and body block. Successful movement blocking could cause the boss to attack the tank in frustration.
Such mechanics can carry over to PvP where good tanks can cover many ranged DPS making them a high priority target to get off the field.