United We Stand =UWS= [INTERNATIONAL]
ArchivedUser
Guest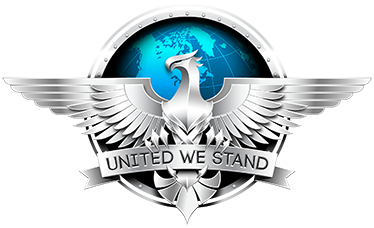 United We Stand =UWS=
is an international gaming clan with an extensive history.  Founded in 2003 under the name Stars and Stripes, the clan began with a Battlefield 1942 server and quickly rose to hosting the number 1 Capture The Flag server for Lost Village.  In 2005, we hosted the number 1 Battlefield 2 64 man server for Wake Island.  In 2014, the clan began playing the Arma 3 DayZ mod, and eventually moved to hosting our own DayZ Standalone server.  Throughout 2015 and 2016, we hosted one of the top private DayZ Standalone servers in the world, consistently having 40+ people online out of the total 50 possible.  In 2017, we voted as a community to change our name to United We Stand.
Games We Play
The following is a list of games that members of United We Stand can commonly be found playing.  These games are the core to our current community.
Battlefield 1
Battlefield 4
DayZ Standalone
Escape from Tarkov
PlayerUnknown's Battlegrounds
Star Citizen
Tom Clancy's Rainbow Six Siege

We play many other games besides these, including ARMA 3, Kingdom Come Deliverance, and World of Warcraft.
Looking to the Future
At United We Stand, we are always looking to build our community and find new games to play.  We believe that the core mechanics of Ashes of Creation make the game a great fit for our community.  Thus, we are looking to recruit members who have a passion for community and gaming.  Once released, many members of the clan (including myself) plan on making a guild for this game.
Want more Information? Looking to join?
If you feel like this clan would be a good fit for you or you would like to learn more about the clan, you can register on our website here:
https://forums.uwsgaming.com/register/
.  You are also welcome to join our TeamSpeak server here:
ts.uwsgaming.com/
.  Note that this process does not make you a member of the clan, but gives you access to our public forums.  If after joining you decide you want to make the clan your home, the member application process is simple.
First, you register to the forums and receive the "Gamer" tag from the community.  This means that you are able to see our public forums.  Next you will apply to become a member.  If approved, this initiates a 2 week trial period.  If you complete this period without any rule infractions, you are then promoted a fully fledged member.  From there, you are able to earn awards and move up in the clan.
On a personal note, if you have any questions, feel free to message me here, on Discord (
@DragonSlayer0531#3017)
, join the clan forums, or the clan TeamSpeak and I would love to answer them for you.