Open World PvP
ArchivedUser
Guest
Hi Ashes of Creation Team,
i wanted to talk about a very important thing in a MMORPG, like the topic says "PvP"
I hope you guys think about us too. In all the Years i Played MMORPGS (WoW, Aion, RIFT, Tera, Blade and Soul) i can clearly say in all ways PvE was really good, i had absolutly nothing to talk about bad things, i cant even say bad things to PvE Content in all this Games.
But one Point dissapointed me really often, and it was PvP, i really Love PvP and i think there are a lot of Players who loves PvP too.
In all this games i Listed, there is one Game where the PvP made a lot of fun, and it was AION.
I know AoC is not Aion, but i hope you implent a good OPEN WORLD PVP in this Game.
Little Description:
In Aion you had Quests, where you get Rewards you only got from Open World PvP, dungeons you could only Enter if you Raided with 200-500 people to get PvP Points for your PvP gear, Quests you only could do in PvP Area, Normal Dungeons you could only Enter in PvP area.
(In Some dungeons you cant avoid PvP to enter a PvE dungeon, or World Bosses)
there was no (I turn now PvP on or off) it was 2 Factions who permanently stayed in "war" to each other, when you saw somebody, you attacked him.
Even when you had General Status in PvP or TOP 1, you could Transform into a Guardian for 10-15 Minutes, and while Transforming there was a notice for the Server that Player XY Transformed into a Guardian.
There was PvP Ranks, Rank 9 - 1, Officer, General, and TOP 1 (Forgot the name)
So Higher the PvP Rank you killed, so much PvP points you got or Lost.
There was Quests like kill 10x Rank 9 Players, after that Kill 10x Rank 8 players and so on.
And After the Kill 3x Asmodian/Elyos General's you got a Legendary Godstone
I can really say it was such a nice Play to make a Group and do Open PvP in PvP Areas.
In AoC we really need this too, please implent items you can only obtain through PvP, and only through OPEN PvP, otherwise the open PvP in this game will be dead like the Open PvP in Blade and Soul.
For Example, in B&S at lvl 45, you had 4-5 Quests (Open World PvP) if you finished it you got 7-11 Soulstones Per day, and this was the only way to obtain Soulstones. After content upgrade and level upgrade to lvl 50 it was ruined, you got Soulstones in PvE and the Open World PvP was dead.
Shortly what i want to try to say is:
Please and i really know there are Players who think like me, please implent a good Open World PvP, people who played Aion know exactly what i mean.
I go now on Youtube and try to search a nice Open World PvP Video
Youtube: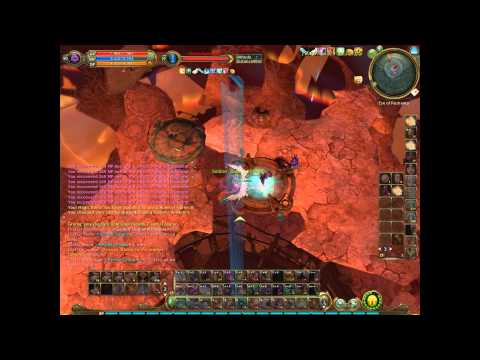 Video is not the Best, but it shows what i mean, Video Starts at: 2:22Min
Best Regards
Sylarr