Tulnar's appearance and armor idea (gemstone)
ArchivedUser
Guest
Hi everyone o/


Few month ago, I remember seeing the presentation video of the Alpha 0 Underrealm. I really enjoy this biome but one aspect in particular retire my attention: the interesting utilisation of gemstones/crystals.


Here some examples of what I really like to see (just for the context):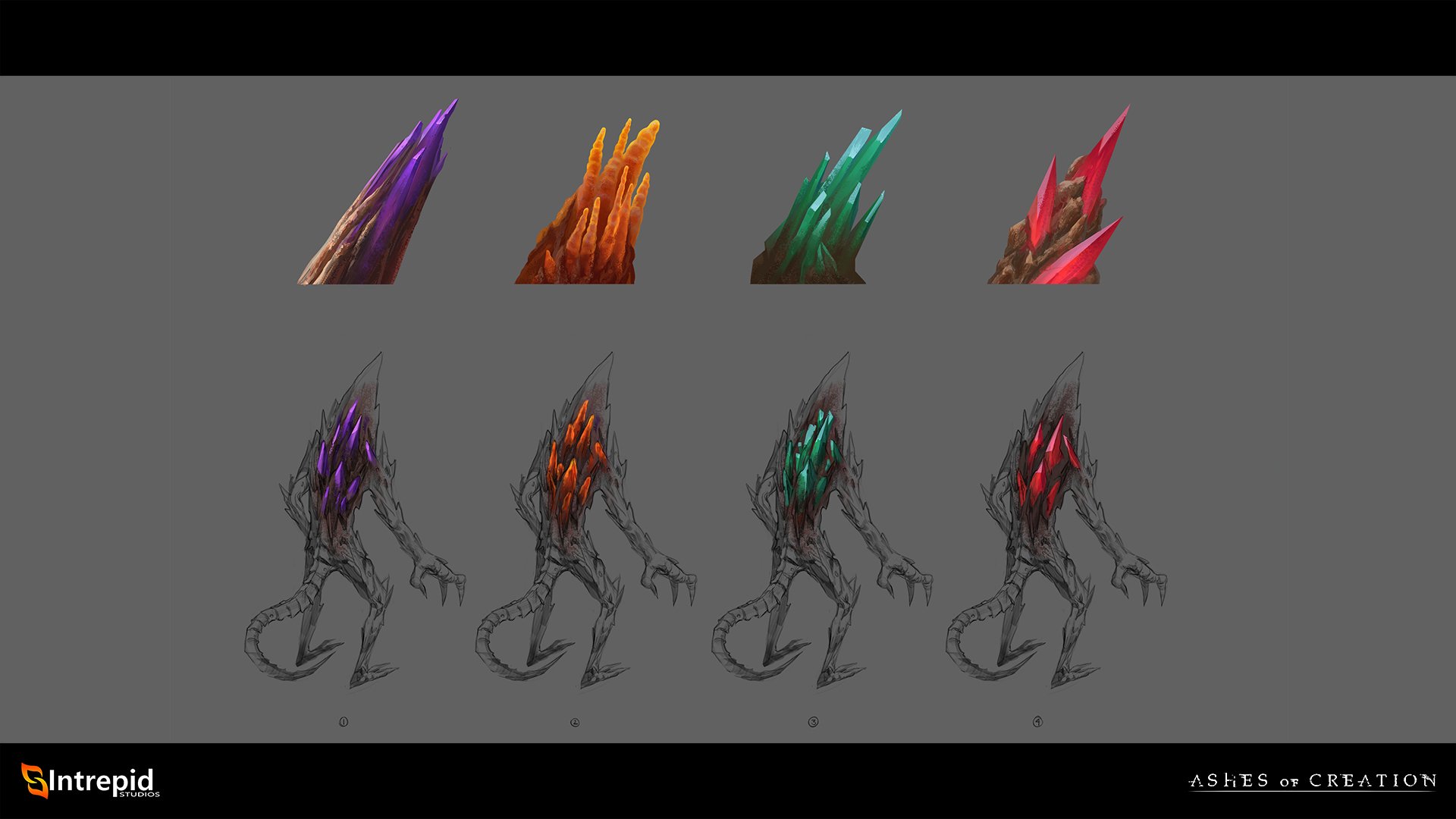 So… why not use those textures on Tulnar's bodies parts (or full body made by crystals) or on armors ?
Honestly, this is an idea that I have kept in mind since I saw a beautiful anime called "Houseki no Kuni". The design of the characters is so special that I think we should be inspired more.
Here a few concepts/ideas who are, for me, really interesting:
(Phos from Houseki no Kuni)
(RIP Wildstar...)
(Glass armor mod from Skyrim)
(can't found the artist sorry)
(Guild Wars 2, Blood Stone Shield by Juhee Hong)
I think it's a good and "lore-friendly" idea for the Tulnar's character or equipment personalisation. After all, we don't know much of this race and the concept of seeing humanoids "become" gems over time seems relevant to me (even if we don't know how long the exodus it lasted).
(Thx to the AoCWiki for all the informations 
)
I just want to share this and see your opinion. Maybe all of this sound a little weird for you but that interests me ^^
(i'm not english so... I hope you understand me)