Breeding hippogryphs?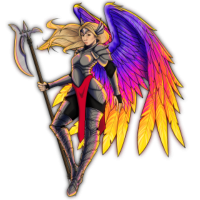 Amist
Member, Braver of Worlds
So I noticed in the video that game along with the new blogpost that the hippogryphs are flying in the air. In the bottom of the post it is mentioned that one would be able to breed these beasts, which I think is really cool.

My main concern is. If this is in fact a flying mount, wouldn't being able to breed it go against Intrepids idea of wanting to limit the amount of flying ingame?

I may be wrong and could have missed a part of the blog mentioning that it is a gliding mount, but I'm not too sure I did.

And if this does turn out to be a breedable flying mount, what're your thoughts on the matter?