Support? - In response to: Healers and Supports: What are you hoping to see in AoC?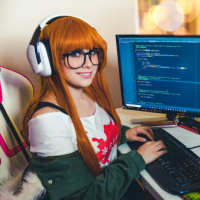 chibibree
Member, Phoenix Initiative, Royalty
This week in our podcast, we discussed
@danada
's post and continued to branch off.
Do you think support can be a rewarding class? What would make it feel rewarding, or make you enjoy playing that kind of class? What are your hopes for Support classes in Ashes of Creation?
With experiences in other video games - namely FFXIV for me - I've seen a new perspective on support classes. I've mained Dancer this new expansion and really enjoy the cross between damage and buffing that it gives. That beign said, I can see perspectives for healer/support where you heal mainly but also add damage buffs...
Thoughts?
OP:
https://forums.ashesofcreation.com/discussion/42844/healers-and-supports-what-are-you-hoping-to-see-in-aoc