Intrepid it's time for some damage control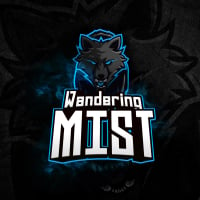 Wandering Mist
Moderator, Member, Founder, Kickstarter, Alpha One
I want to preface this by saying I still believe in Intrepid and the project which is why I'm making this post, because I want it to succeed.

Intrepid, I think you need to engage in some damage control before things get out of hand and you lose all credibility. Back in 2017 when you did the kickstarter campaign you had a very clear goal - to make a great mmorpg. People saw that and they loved what you were saying which is why the kickstarter was so successful.

Now though, people are starting to doubt you, and it seems that everything you try to do just results in bad PR. The decision to make APOC a stand-alone product has muddied the waters because regardless of your intentions, all most people will see is a Fortnite knock-off. Players who backed an mmorpg only see APOC and wonder what is going on.

Putting microtransactions into APOC only adds to this confusion, and is pretty poor timing in general. The entire gaming industry is in an uproar right now when it comes to microtransactions and so a lot of people will see you monetizing for a game in Alpha state and immediately dismiss you as a cash-grabbing scumbag company. You may have perfectly valid reasons for doing what you are doing, but that is how it comes across to the players.

Then we get onto the recent APOC test. In my opinion putting the game on steam has only worsened the game's reputation. 224 reviews on steam and only 38% of those were positive. Now I've read through a lot of those negative reviews and a lot of them are garbage, but that doesn't matter. New players will go onto the steam page and see the "mostly negative" reviews box and immediately turn away. The fact that it says "open beta" doesn't matter, it's still bad PR.

Similarly, the recent gamescom trailer you released has been met with a luke-warm reception at best. As of writing this the like-dislikes on the IGN video are 806 likes to 374 dislikes, from 38,122 views. That is not great at all. Looking down the comments of that video a lot of people are very confused by the trailer. A good trailer is supposed to get the viewer interested in some way through the visuals and/or dialogue, as well as giving hints as to what the game will be like to play. Your trailer doesn't do that at all.

Hell, take a look at the tweet you put out to accompany the trailer:

"Ashes of Creation is an MMORPG set on a fallen world untouched by civilisations for thousands of years. Rebuild, repopulate and rediscover the world of Verra."

Now, after reading that description (which sounds amazing by the way), go back and watch the trailer. Is that the impression you get? The sense of exploring a long-forgotten world? Of starting from scratch and rebuilding what was once lost? It's definitely not the impression I get at all. Again, this kind of thing just produces bad PR and makes people wonder what exactly you are doing. And the fact that you call it the "official gameplay teaser trailer" is laughable. Ask yourselves honestly, if the first impression of Ashes of Creation you had was that teaser trailer, would you be interested in playing the game?

TLDR: I urge you Intrepid, to take a good hard look at what you are doing and reflect on how it is seen by the players. Do it now before things get worse.