Combat Skill Animations (July Dev Update)
CaptnChuck
Member
The dev update was incredible. All the concept art looked on point.
However, I had a couple of issues with some of the combat skills.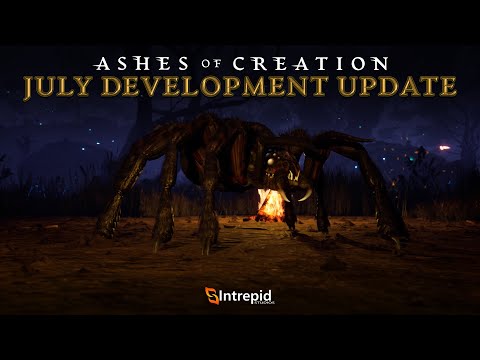 At 38:47, Steven uses a skill with an extremely long cast time that roots him in place. I personally don't like skills with a 2s cast time. Not only that, this ability was being used by Steven when he was wielding a one-handed sword. If he was wielding a great-sword or something heavier, then the animation and cast time would make a lot more sense to me. But for a one-handed sword? Not so much.
Similarly, watch Luperza at 38:48. She jumps into the air and launches a fireball. It too had a cast time of about 2s that rooted her in place. For me to use a skill that roots me in place for 2s, especially as a mage, it would have to deal a significant amount of dmg. Maybe you could make it so that you can charge the fireball over 2s instead, such that it deals more dmg the longer you charge it. This way players have the option to decide how long they want to be locked in place. You could also increase the contrast of the fireball the longer you charge it, so that a fully charged fireball kinda looks like a magma-ball.
Also, a lot of the abilities had bright orange/yellowish color schemes which made it kind of difficult to tell them apart. I know how difficult it must be to design 600+ abilities and maintain animation/color identity. However, maintaining a somewhat unique animation/color scheme is a vital part of ensuring that PvP will be rewarding for skilled players, as skilled players should be able to react to different animations appropriately.
That's all I have to say. What do you guys think?