[NA] Warbound | PvP-Focused | Semi-Hardcore | EST/PST | Progression | Territory control
Bricktop
Member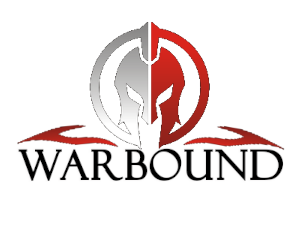 18+ | PvP-Focused | Semi-Hardcore | EST/PST | Progression | Territory Control
Max roster size: 150 players
10+ Alpha 2 players
About us
Warbound is a semi-hardcore PvP guild that is being built from the ground up for Ashes of Creation with an experienced core of MMO players that have been playing games together for close to a decade. Membership has a wide range of MMO PvP experience from games such as Lineage 2, DAoC, Archeage, SWG, GW2, ESO, Wildstar, Darkfall, SWTOR, EVE and many more. Warbound is fully committed to becoming the absolute top guild in large-scale group PvP, open field fighting, zerg-busting, and small man roaming. Warbound will engage in politics, espionage, and warfare to achieve our in-game goals. PvP is the cornerstone of Warbound, and we will engage in all forms of it land and sea. PvE content and crafting will be done and completed, but it's all done with a goal of being stronger in PvP. We will ensure we are a key player and a deciding factor on our chosen server.
What are the goals of the guild?
Castles and Node control will be planned and pushed for at launch, with a focus of securing a node for the guild and building and fostering a strong community with players who become citizens of our node through the creation of a community discord. Warbound will be dedicated to protecting it's node and the citizens who build the node up with us. Warbound's top goal is to own one of the five castles in the server, and large scale PvP strategy will be developed to accomplish this. Crafting and raid gear will be a goal for Warbound. Despite being primarily PvP focused, our officer core has experience in raiding guilds and we are ready to tackle the PvE side of Ashes of Creation in order to obtain the best gear for the war effort. Warbound will never be a massive 300 person zerg guild, and as a result we are approaching similar minded PvP guilds to network with the intention of possibly starting an Alliance for launch to dominate whatever server we choose. The goal is to progress the interests of the guild and all of it's members through any means necessary. More wealth, more land, and more power for ourselves and our allies.
How will we accomplish these goals?
Warfare, Espionage, Diplomacy, Propaganda. There are many ways to make your enemies bend the knee. Caravan routes can be made unsafe and their owners extorted. Enemy guild controlled nodes can be subject to raids and their citizens subject to killings. Videos can be made to expose the enemy as weak and sow dissent within the ranks. Open world dungeons can be locked down and made unavailable in enemy guild territory. Morale can be slowly sapped until the will to fight is no more. When it's all said and done, peace treaties can be very profitable. Simply put, we are here to win, and we will do whatever it takes.
What we are looking for
We are searching for arena masters, theorycrafters, raiders, traders, diplomats, and every other type of PvP minded individual who has an interest in dominating other guilds on the field and building a top guild to control our piece of the pie. First and foremost we want players who are focused on Group PvP. We intend on defining the meta game for open field group PvP and zerg busting. We are seeking individuals who are prepared to run builds that benefit the entire group and not just the individual. Players who work hard to not only master their class, but have a deep understanding of the mechanics of the game. Additionally, we are looking to make contact with like-minded Guilds to set up a possible alliance for launch.
Member requirements
-18+
-Active at least 3 days a week
-Have microphone and use discord during guild events.
-Listen to the driver
-Keep it friendly and hate free.
-Attend group PvP events if the call is put out and you are online.
Join the war effort
Discord:
https://discord.gg/bJX8c9T
Bricktop#8246 Feel free to add and message me.
Website:
warbound-gaming.com