How NPC's can be made "better".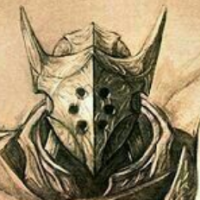 Valic
Member
So, if you're like me in most MMO's... an NPC is generally unimportant unless they fall into 1 of 3 categories.

1. A tool, repairing, mending, potion seller, transit, teleport, trader, etc some NPC you can "use".
2. Story related, typically the type of NPC that follows your main story and will move depending on where you're at in it. Some players like to talk to these since they can be available with specific dialogue for specific quests for a limited time... But mainly it's because they want to progress the story and gain the exp that likely goes along with it.
3. Side quests/unlockables. Any NPC that is just a requirement to fulfill for either going completionist mode, or unlocking something like mount usage, dungeon unlocks, new content unlocks and etc.


Let me disclaimer here and say, I DO NOT OBJECT TO HAVING THESE. I think all 3 of these categories are perfectly fine in design and provide organization for every MMO and has become expected among the MMO community to set their own goals and organize themselves.

With that out of the way, the problem? Any other form of NPC falls into some sort've pop culture reference dialogue, a tutorial dialogue about how you can right click to attack, or world building lore that may not even cater to everyone playing. This makes anyone else walking around without an icon over their head immediately worthless to the average individual since it makes a very plain "they don't give me something, so I don't need to interact with it" mindset. I would like to propose 2 ideas to change/fix this that would help Ashes of Creation especially kick off.... Also feel free to correct me if some of this is already planned or mentioned.

1. NPC's providing actually useful information in their dialogue that can tip you off to secrets. Something I adored in older games was when an NPC talks and gives you a subtle hint that you may not realize is even a hint at first glance. You talk to a farmer and maybe they say "I swear I saw someone just climbing that mountain up there a moment ago... Can't imagine how they do it". Meanwhile the NPC is looking in the direction of said mountain. Something subtle like this may come across as just mindless chit chat to make alive feeling characters, but perhaps instead turning that into "go towards the mountains, you'll find something useful atop it" or maybe a nudge that you could find something akin to climbing gear in that way. I really enjoy this concept because then I feel more encouraged to talk to NPC's to see if I can't find something interesting or unique. Not necessarily tutorial telling me how to play, but maybe secrets that encourage exploration and travel.

2. NPC's with RNG/random "awareness" or "relationships" or "affinity". So, let's say you've got a guard who you speak to saying "Geez, they put me out in the middle of this field to guard by myself. What if they come from behind me? I wouldn't even see it coming!". This could be a secret trigger to say you could actually stand behind the guard for a full minute straight, then they may suddenly show a side quest over their head or they show a status of their affiliation to you over their head. Maybe if you did this, they're pleased with you and pay you some random amount in money, or maybe they tell you a secret or offer you a quest for some materials. Maybe if you just run off after speaking with them, they show a status they're displeased with you, and you go up to them questioning why they would be mad at you, and they in turn offer a quest to kill X amount of enemies. The main reason behind this idea would be it could create something akin to what you would find in games like Fallout or a telltale game. Where your actions on a small scale, may have grander scale effects... Perhaps because you knew about what that guard was going through, now the NPC market board owner of that city near that guard is suspicious of you and won't let you use the market board until you do X. Another example is like Red dead 2 as well. Maybe some NPC's tip you off but it ends up being a trap/setup by their hands to capture you or get you alone against a group of bandits by following some fake trail on the path. Then you go back to them and they bribe you not to kill them or you could find an officer that was actually looking for them in the city nearby.


Something to make each individual's "adventure" feel unique to their own. Everyone has a different personality, is naïve or suspicious of everyone. Making triggers random and how NPC's respond based on characteristics of your character's stats or how they respond to X amount of NPC's or enemies is what would be neat about this. One person could say an NPC gave them X item based off doing this activity, while another says they got this item through a different activity and so on. Overall just a way to changeup how we interact with NPC's.... Maybe they're not just one-offs either, they may have multiple triggers ands things you could do that involves other NPC's. A lot of the rewards could be purely cosmetic, emotes, or simply just intel about the lay of the land. Maybe some NPC's could even respond/react to live player happenings like seeing someone get killed near them by a corrupted player or learning their name. Maybe even offering a small bounty opposed to player bounties to encourage a new activity you could commit to. Or maybe they LIKE seeing players killed and try to lure you into somewhere a corrupted player could have an advantage against killing you... so on and so forth.

TL;DR: A reason to talk to NPC's and be in the world you're in. It'd be overall more immersive to see players interacting with different NPC's in each town too. Rather than just idle at marketboards or in random spots, they'd look like they were actually apart of the world and interacting with it.