Daily quests, yes or no?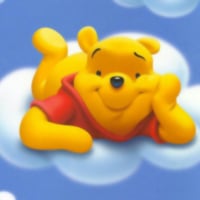 Nerror
Member
Inspired by the login rewards thread, what do you guys think about daily quests?
I am a little torn here.
On the one hand, I really don't want the generic, same 10, 15, 25 daily quests we know from a lot of MMOs. It's really just a sign the game lacks quality content, and it has that same shitty skinner box feel to it, if the rewards are worth it. I hate games where you end up disliking the gameplay (like repetitive dailies), to get a reward you feel you need to stay competitive.
Even worse is when developers only look at the metrics, and see that a lot of players do the daily quests, and interpret that as players also liking the daily quests. No, people do boring shit for rewards all the time (it's called a boring, shitty workday for money). I don't ever want AOC to feel like a boring, shitty workday to get the rewards I want or need.
On the other hand, we know there are social organizations in the game, as well as religions. They have ranks, and there is a competitive element to those ranks. Only one person can be at the top at any given time, at least for the religions.
Let's say you go to the temple and you sign up to be a follower of that religion. There is an inter-organization quest line that can advance and rank and title and only one person can be the leader for a period of time. If they advance all the way to the top. So like during sieges they'll have special benefits like they can you know grant divine prayer buff to allies within x amount of distance of them during the siege. - Steven Sharif
Even if there is a main questline for each religion, at some point it ends, and I don't really see an option other than daily quests, if you want to stay or move to number 1 in the ranks. Maybe a mob grind of a specific enemy of that religion, or gold donation/tithe can work as well I suppose. Any of you know of a game where they have this figured out in a fun way?
I think we are going to get some daily quests in AOC, in some form or another. My hope is that they make the pool of quests really big, and randomize them every day. Maybe that can alleviate some of the suck.
Edit: Actually, my real hope is that they either drop that competitive element of the religion-ranking altogether, or at least make it not dependent on any daily quests.