Rested Experience - discussion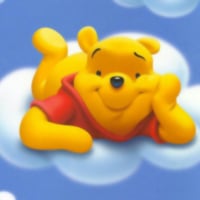 Nerror
Member, Alpha One, Adventurer
From
https://ashesofcreation.com/news/the-mighty-beard
The first thing that all players will enjoy and use is rested experience. It goes back to our purpose here: to keep you socializing with your fellow players and to enjoy the amenities tavern owners provide. Offering rested experience for those that rent rooms or spend time as patrons of the tavern does this. For those that don't know, rested experience lets players gain experience at a faster rate for a chunk of their experience bar. It's a nice reward for taking a break, and means that not being "active" in the questing or hunting sense still lets you reap the rewards of having been so.
My first take-away is that rested XP can be gained while active ingame in the tavern. I think this is a very cool idea. Especially if the rate of rested xp gain is increased by partaking in parlour games and such. Let's get all social and shit.
Renting a room sounds more like a thing you do before logging off for the night, in order to gain rested xp while offline. That's perfectly cool too. Don't make it too expensive though please. Rested xp is mostly aimed at time-casuals as a catch-up mechanism, and they often have less gold than time-hardore players.
Discussion time!
1. How much rested XP should be gained per hour while offline? And how much while online?
2. What do you envision the max rested xp cap should be at in terms of percent of xp required to level up?
3. Do you want 50% bonus to XP or 100% bonus to XP while you have rested XP? The extra total XP gain is the same, it's just a matter of how quickly you get it.
4. Should the rested XP be account or character bound? If character bound, should all characters on the account be able to get rested XP at the same time, or should you have to choose 1 character only to get it?
5. If you don't want any rested experience in the game, tell us why.
Edit: 6. Should rested XP help reduce the xp grind required to get rid of corruption?