How do you think Alpha 2 and Beta testing will play out?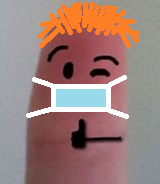 McMackMuck
Member
The Chinese have the saying "to see the future, look to the past" - based on your experiences how do you think the test phases will progress?

I'm not sure what was learnt from APOC.

Alpha 1 dropped the Ranger from the expected archetypes and bows didn't work as required. Quest and boss content was more than expected. [EDIT: Expectations may vary!]

Do you think Alpha 2 will start with missing "things" and have to go through iterations for months with multiple server up / server down periods until it is "functionally complete"? or will Intrepid go silent for a long period and pop into Alpha 2 with all the systems present but in a state that needs a few months of testing and tweaking?

Do you think that Intrepid will be "a little naughty" and move some Alpha 2 test candidates in their Beta test?