Help for new starters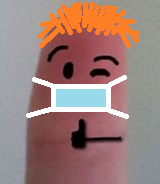 McMackMuck
Member
Hi Intrepid,
Would it be possible to have the following links pinned near the top of Support & FAQ section:
https://ashesofcreation.wiki
https://www.ashes101.com/
https://asheshq.com/
(any others?)
My intention is that members have a clear option to educate themselves before posting. So often the best answer to a new members post is just to reply with a specific link to one or more of the above.
You might need some kind of disclaimer along the lines of:
"Many community members find these third party sites informative. However, these sites are generated by community members and therefore Intrepid Studios cannot guarantee that the content is factual or appropriate."
This discussion has been closed.