Node Board: Shows your name, guild, society, religion and property.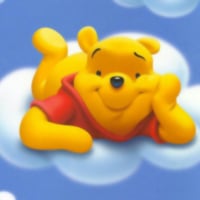 Nerror
Member, Alpha One, Adventurer
I came across
this bit in a dev stream from Oct. 2020
, which basically boils down to
this from the wiki
:
Players can interact with the node board to get a list of citizens of the node.

Clicking on a citizen will reveal information about their guild, society, religion, and property ownership.
As Steven started listing the readily available info on the list, I just started going "no, no, no" in my head. Having my character name on the list is completely fine. Having the guild I am in? Ok, fine, it is shown over my head anyway probably. But society, religion and which property type I own? Hell no, that is none of ya'lls business unless I want to share it, or you actively follow me and observe me play.
I am also strongly against character inspection being a thing, in case you were wondering
The only nod towards that oversharing of information I'll give is to allow the Mayor of the node anonymous lists of how many citizens are members of which religions and societies and such, and how many houses, apartments, freeholds there are. This is useful in meeting the demands of citizens and makes sense for good gameplay and stewardship of the node. If Intrepid is dead set on oversharing info, please only let the mayor see it.
Any thoughts on this node board system?