How Important is Tab Target, Anyway?
Robben DuMarsch
Member
Cross-posting from
here.
I understand that some of you supported this game, looking for your ideal mix of a traditional MMO experience. One of the things suggested to you was that the game will involve a combination of "action combat" and "tab targeting."
What we've seen of the "tab targeting" gameplay, however, feels neither compelling, unique, or looks particularly good. If anything, it looks similar to 2004 era World of Warcraft, but on a lower budget, albeit with the high graphical fidelity of UE4: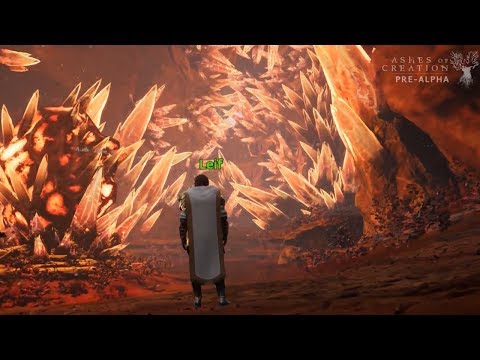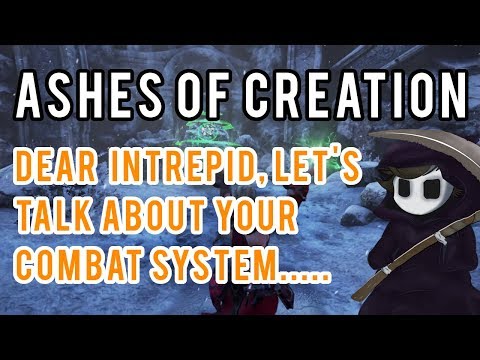 This might seem crazy to some of you that are entirely invested in tab target, and absolutely reject the idea of needing to aim or use "twitch skills" like in competitive FPS genre. But, it's possible to make an "action combat" system that appeals to you, too. Overwatch is a great example of a game that has a variety of options, some of which cater on both extremes to the most twitch based players (Soldier 76, Widowmaker), and some characters that use little or no aiming (Mercy, Winston) or fall anywhere on that spectrum.
But why sacrifice tab target? It's not going to be easy to balance, nor will it be necessarily fun, to have a hybrid system. "Action Combat" involves movement away from enemies into positions where they can't hit you, and varying levels of manual aiming that mean a characters effective DPS is always significantly lower than its optimal DPS. "Tab Target" generally implies that, except when subject to CC, LOS, and a combination of debuffs or other effects, a characters effective DPS is usually going to be significantly closer to its optimal DPS. In simple terms, in tab target, unless impeded by something, your ranger is always going to strike the target with your bows "attacks." Whereas, even professional players often have closer to 50% hit rate ( or less) in "action combat" against players of like skill.
But why "Action Combat" over Tab Target? Because Tab Target was largely a result of a lack of technological sophistication that, when scaling for large amounts of users in MMO Scale Fights in an RPG Setting, was a necessary simplification or abstraction of combat. AoC already needs to do all of the netcode and other backend work to maintain high fidelity action combat, therefore there's no technical limitation. Action combat can simply be more fun, enjoyable, immersive, and if enough resources are poured into it that might otherwise need to be spent on a hybrid system, could be even better for players that want to avoid twitch style gameplay.
"Action Combat" and Tab Targeting are like an ice cream sundae and beef stew. Both are good in their own right, but they shouldn't be mixed together. Instead of spending an extraordinary amount of resources trying to integrate and balance these two conflicting styles of combat, the dev team could instead find incredible ways to make players that don't want to aim and dash around through the air viable and effective too: They could put a lot of work into creating unique and powerful summoner abilities for the summoner class, where the AI does the fighting for you, give the Bard plenty of non-target large AOE abilities, make the tank viable with big cone attacks, and let the cleric channel leash abilities that don't require manual aim.