Thoughts on the new Pre-alpha footage?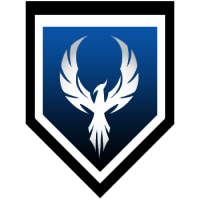 Hjerim
Member, Leader of Men, Alpha One
Hey everyone,
First and foremost - What a lovely display!
I think you really have nailed down a lot of the communities desires and wishes already.
The gameplay itself already looks engaging and the sense of exploration is real.
Link to the video, in case you missed it
Pre-Alpha 4K GM Gameplay

Visuals:
The improvement in quality is starting to get ahead of some of the big MMO's that are out there right now, and that is nice to see. In the beginning of the video it was clear to see intricate details and how the light bounced of the different materials - I was immediately impressed!
The characters themself still look like something out of ESO in my opinion, but I know this has not been one of your priorities to work on until recently, so that is understandable (also with that in mind that you are in pre-alpha/alpha 1?)
Combat:
The combat is in my opinion one of the strong points at the moment. The abilities already looks interesting and impactful (especially that AoE heal and the Black Hole ability). I know you talked about scaling down on the visuals of these abilities, but I hope you leave some of the "bigger" abilities as they are - they look great.
Wishes for the near future:
I miss the music when you are playing. I would really love hear what you guys have been able to do with Bear McCreary unless you haven't gotten the opportunity yet.
Night and day cycles would also be something that I would love to see an early iteration of soon so we can get a feeling of how dark the nights actually become (Here is hoping for pitch black so that lanterns or something similar is required)