Why isn't Combat firmly cemented as a feature for Ashes?
Vlhadus
Member
So, I'm relatively new to the Ashes Community but I have watched every single video on Ashes YouTube channel and also watched a lot of content from community members such as (Narc, Jahlon, Xillian, WolfFPS, etc.) and the one question that was gone through my head is, "Why hasn't Steven/Intrepid Studios made an official stance on combat?"
After watching Jahlon's latest video (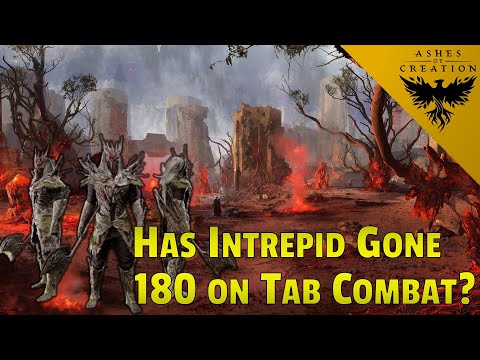 https://www.youtube.com/watch?v=-IrBVYULfaM&t=575s&ab_channel=ParadoxGamingNetwork),
he talks about if the studio or if Steven has 180'ed on Combat. Now, the way I watched Ashes of Creation on YouTube was backwards. Going from 2021 all the way to 2017. When combat was being talked about recently you would hear "hybrid" combat being said a lot. Going back throughout the years, you hear one thing or another almost flipflopping between philosophies of combat. Now the reason I believe in this company is really because of Steven and his direction of the game. You always has an answer to almost every question and the reason to why it is the way it is. Now, more than back in the day Steven also said that if a hybrid system doesn't work the way he wants it to than he will just do a tab target combat system. With a game that has so many old school MMO principles, why is the team wanting combat to be different?
Now, a lot of the people I have spoken with on Ashes are around my age or older (I'm 35). Also the MMO community hasn't really grown throughout the years either like other genres have. It's mostly a shuffle of pre-existing MMO players looking for the next game they can really sink their time into like myself. Also, just want to say that I am a 15 year veteran of WoW and that was my main game for all those years. I tried Star Wars TOR, Guild Wars 2, Final Fantasy 14 and 11, BDO and Wild Star but none of those games hooked me like WoW did. So, my preferred style of combat is the traditional tab target system cause that's what I am used to and I'm comfortable playing in that style. Now, anytime you belong in a certain community (whether that's in the tab target or action combat camp) you feel like your voices are the loudest and you should do what I want cause WE are the majority. Now, sadly that is just not true.
Sadly, player numbers aren't official on a number of different MMOs so I can't just say, "Oh, look at X game with Y players, see that Z combat style? That's why X game is so big because of Z Combat style!" That would be disingenuous. What I do want to talk about is overall player perception. Now, whether people like it or not the BIG MMO right now is Final Fantasy 14. Pretty much almost every single WoW content creator is now playing FFXIV. Before that though, World of Warcraft was perceived to be the biggest MMO of them all. Everyone knows WoW and what it did to the MMO gaming market. Before WoW, you had Ultima Online, Everquest and Runescape. The reason I mention this is because a lot of the people I see in the Ashes discord again not everyone, mention they come from an old school MMO background. That means they are used to playing a tab target combat system. Now, playing WoW is like a 90% tab and 10% action based on the spell and I think that's a good balance personally.
I tried to play some of the new MMOs that are action combat centered like New World, BDO, ESO and those games have their own problems with the action system. With New World, if your a healer (which there are going to be healers in AoC) properly targeting players is a real issue. I'm not going to cover New World's current issues cause that's not what is being discussed here. The action combat in New World doesn't feel fun rotationally (players can use maximum 3 skills per weapon by weapon swapping a total of 6 skills in combat) or feel impactful from a melee side. That is my opinion of course and you can disagree. Almost every single action based MMO isn't really recommended by creators unless they say specifically say for players looking for just an action based MMO. They recommend WoW or FFXIV since they have the most players and grouping for content won't be an issue. Well, with the recent things happening in WoW, I don't think any is recommending WoW to anyone at this point. Link to Bellular's latest video on player numbers (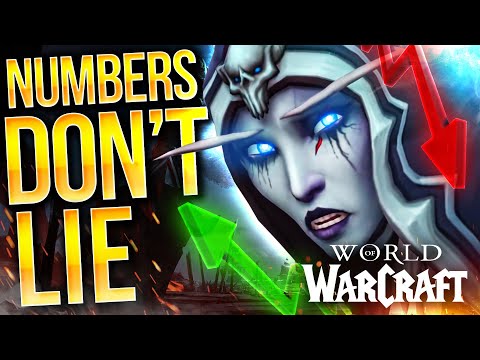 https://www.youtube.com/watch?v=UBujbeKgVyE&ab_channel=BellularWarcraft)
So, going back on topic with why wasn't Intrepid made Tab target the official combat system for Ashes? Considering the player base are old school MMO players, a hybrid system for combat scares a lot of people including myself. In the recent live stream, the fact they are still debating on their combat approach really scares me. Going with the trinity system (Tank, Healer, DPS) was the right choice. No sense mudding the waters trying to create something new. So why go that route with combat? I honestly don't know. Steven has drawn plenty of lines in the sand when it comes to other systems and also says that the game will not be for everyone and I agree. Many of the systems are old school in nature and maybe that will turn off "casuals" but who knows. Don't knock it until you try it.
What do you think about the hybrid approach for Ashes? Do you like the fact you could swap between tab or action or would you just prefer that Intrepid just says one side or the other and be done with it? Vote in the poll below!
https://strawpoll.com/1ok17bcp8
www.youtube.com/vlhadusgaming