About mandatory PvP.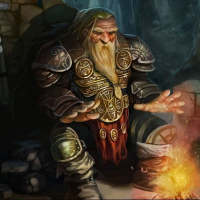 Marpo
Member
We've reached a certain age where we just want to sit in our chairs and enjoy a good game, just stay in the predictable zone of bots and AI.

Just like me, there are many players who hate PvP, and who don't want 1% of it. I hope the kind of frustrations we're going to have are just not being able to kill a very difficult boss. I hope PvP combats in Caravans, World PvP and Nodes for example, don't take us away from AoC.

Developers, I'm really excited about what's being presented. It's all very beautiful! I'm super excited for the next tests and the upcoming release!