Heavenly Sword
ArchivedUser
Guest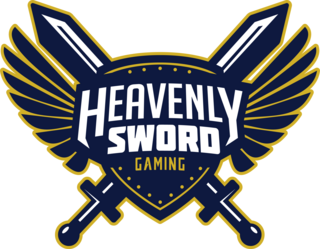 Our Story
Heavenly Sword (HSG) is an 18+, dedicated gaming community established in 2015. We are eagerly awaiting Ashes of Creation for the intense PvP challenge, promising PvE content, vital economic strategies, and more. With thousands of combined hours across dozens of MMOs, our members represent some of the most experienced MMO enthusiasts you can find. If you want to talk about the nuts and bolts of Ashes, desire a high level of organization, and appreciate an attitude of respectful gaming, HSG is a good place to call home.

Our Culture and Expectations
‣ HSG values respect and maturity.
‣ You must be 18 years or older.
‣ You must join and stay in our discord. We are looking for those who like to communicate both in text and voice channels.
‣ You must be an active participant in the game and log in regularly to maintain your spot in the in-game guild.
‣ Whether you consider yourself a min/maxer, a whale, a casual, or someone who's just looking for a good time, we expect everyone to cooperate and have a positive attitude.

HSG in Ashes of Creation
Our mission is to build a solid group of highly-engaged members with a focus on longevity, consistency, and intensity. Currently, we're aiming to have a respectable amount of influence on the development and leadership of a single node. Guild events will include regular raiding and world exploration, organized large-scale PvP, and arena teams. To that aim, our attitudes around other aspects of the game include:

‣ PvP: Structured, 24/7 coverage, focus on large scale world PvP, non-griefing.
‣ PvE: Formal sub-teams, focus on Artisan advancement and Raids.
‣ Recruiting: Desiring culture fit, perfectionists, wide availability, intense determination, cool heads.
‣ Structure: Community structure separate from in-game guild structure, servant leadership style (lead from the bottom), stress on dependability, honesty, decisiveness, endurance, knowledge, loyalty, and enthusiasm.


How to Join
Hop in our
Discord
and say hello in our #guest channel. Tag yourself as a member (receiving full Discord access) using the instructions in the #welcome channel. Talk to Truth Eternal or Angelcry if you have any questions. Introduce yourself in the #ashesofcreation channel and join the conversation! We hope to hear from you soon!
Already leading a guild and are interested in working together? PM Truth Eternal #0001 on Discord to chat.

And check out our 
introduction video
 as well. 
www.heavenlyswordgaming.com
G875274320