To all the hardcore PvPers out there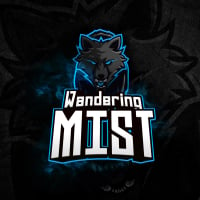 Wandering Mist
Member, Founder
I have a question for you. What enjoyment do you get out of a 1-sided fight?

A little background to this question. I'm currently playing on a WoW TBC private realm that happens to be a PvP realm. This isn't my choice but my options are limited. So I was out questing just now and there were a lot of players from the enemy faction running around, including some who were much too high for that zone. Why were they there? To kill people like me. Now I generally don't engage in any form of world PvP as I don't enjoy it and see little point in it. After all, the only time someone is going to engage in a fight is when they are sure to win. Because of this, world PvP is nearly always 1-sided and over in about 5 seconds.

So there I am killing mobs and I get jumped by 2 players from the enemy faction. They were lower level than me and 1v1 I could have killed them, but 2v1 they killed me. The first time I put up a fight, almost killing one of them, but died. I thought this would be the end of it, but no. As soon as I respawned they ganked me again. This time I didn't fight back and just stood there. After all, I knew I couldn't beat them and they had enough CC to lock me down and kill me so I couldn't escape. At this point I was curious to see how many times they would kill a player who never fights back.

6 times. 6 times I respawned and they killed me, despite me not fighting back at all. I'm genuinely curious to know what was going through their heads to want to kill me so many times on respawn like that.