Ideas For Glorious Mounts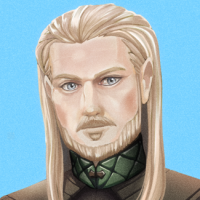 Teyloune
Member, Phoenix Initiative, Royalty, Alpha One
Hello Everyone
I thought that I'd be nice for us to have a Section where we could share Ideas for what we think could make for glorious Mounts.
How about a A Squirrel Mount for the Py'Rai?
After looking at some of the Py'Rai Architecture Concepts, which is very much one with nature and trees, I thought, "wouldn't it be great to have a squirrel mount?" With all those big trees out there on which you can build houses, some of these trees surely have big nuts too, and it just makes sense to me, that there would be a creature out there that really wants to munch on these nuts - Giant Squirrels.
I also noticed that I've not seen any Wild Pigs in Verra yet, so how about a (Battle Trained) Wild Boar Mount with some neat fur markings? I think that could be awesome!
Look at this glorious wild pig! It's so fluffy!