Node citizenship supersedes everything, including guild and family.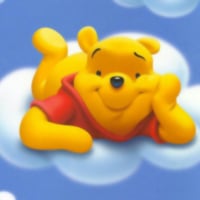 Nerror
Member, Alpha One, Adventurer
This isn't news or anything, but I just came across the video where they talk about it, and I wanted to hear from all y'all what you think. Especially about one specific point: raid/party.
First
the quote from Steven
:
There's node citizenship. There's guild. There's alliance. There's party. There's raid. There's family. All of these types of affiliations have a hierarchy. The highest of which is your node affiliation: So your citizenship is your greatest superseding relationship, which means if you were a part of a guild and the guild has multiple nodes in which its members are citizens of, if there was a war between two of those nodes, the members of those nodes would be first and foremost citizens who defend that node, even against their own guild members.
That's totally fine and cool I think. It places the nodes first and as the central feature of the game. I am actually even cool with it if it means guild members are still hostile to each other in a party/raid situation, if it is even possible for them to join each other in one. It makes nodewars a big deal and forces people to take sides
In Alpha 1, enemy combatants and corrupted players could join your party/raid and become green, which meant the party/raid affiliation superseded everything else there, but since nodewars weren't implemented, maybe that is as intended. Maybe the hierarchy is node > party/raid > family > guild for all we know.
There is certainly something to be said for having party/raid supersede everything else, including node affiliation. It makes it easier for people who feel guild or family affiliation is more important to still group up and do shit together even if in a nodewar. But, it also comes at the "cost" of decreasing the importance of choosing the right node to be citizen of, and by extension a slight decrease in the importance of nodes overall.
What do you all think about this?