Should players be encouraged to improved?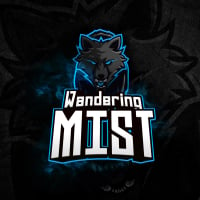 Wandering Mist
Moderator, Member, Founder, Kickstarter, Alpha One
This is something I've been debating in my mind for quite some time, and I'd like your opinion on it. When players in mmorpgs hit a difficult moment (e.g. a raid boss that refuses to die), the developers have 2 options:

1. Help the players overcome the challenge
2. Leave the players the overcome the challenge on their own

Which of these options is better for the game and the players? On the one hand, if a player hits a wall and can't overcome it, chances are they will just quit the game (no developer wants that), so helping the player overcome the challenge makes sense from a business perspective.

On the other hand, if you constantly help the players whenever they struggle, either by increasing their power or by making the challenge easier, the players will never learn and improve. Now, I know there are some people who will say that they play games to relax, and shouldn't have to spend hours upon hours improving their skills.

So, the question is, if you were a games developer and your players were facing a difficult challenge, do you artificially help them overcome the challenge, or let them figure it out on their own?