What customization options would you need to make the Tulnar of your Dreams?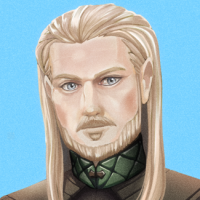 Teyloune
Member, Phoenix Initiative, Royalty, Alpha One
Hello Everytulnar,
We just had a really Interesting Conversation in Discord about what Character customization options people would like to see for their Tulnar, and I was asked to make this thread, so here we are.
Wiki Tulnar:
https://ashesofcreation.wiki/Tulnar
How would you like your Tulnar to look?
Do you wanna go full Big and Bulky, with Hands that have Claws, and a Maw that could take a good bite out of a juicy steak?
Or do you maybe want to be a small Kobold-like creature that loves nothing more than mining and bathing?
I've barely seen anyone talk about Humanoid Tulnar.
Have you thought about, that a Humanoid Tulnar could be related to Giant-kin, Ogres or even Satyrs?
I personally would be very interested in getting to play something Inspired by the visuals of an Illithid (also known as Mindflayers).
I don't think I've ever gotten to play something awesome like that.
If Intrepid would give us a Character Costumisation Options that allow us to create something that looks visually inspired by an illithid, then suddendly we are in this Interesting position, where no other video game (that I know) offers the same.